Spiders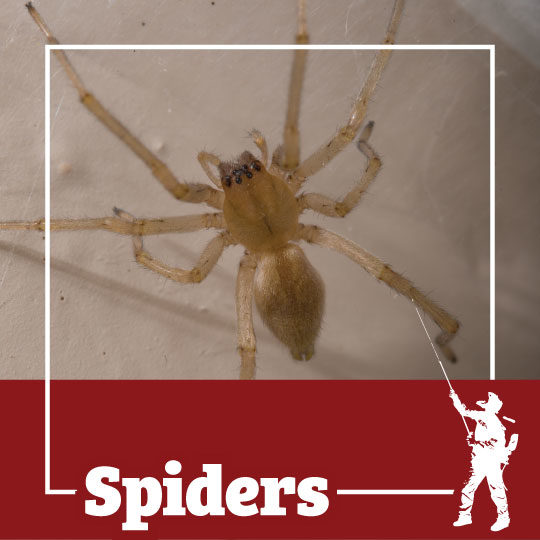 Overview
Known for weaving webs and their ability to send grown adults running scared, Spiders are among the most common pest we deal with here at Town and Country. Spiders can come in many shapes and sizes, because of this, our treatments are not "one size fits all!" Whether it is the Wolf spider in your basement or those that build webs in the ceiling corner, Town and Country technicians are experienced and equipped to solve any pest issue you are facing.
For A FREE Quote!
Contact Town & Country Pest Solutions Inc. immediately to set up your personalized service plan.
(585) 426-5024
Email
Text Message
You can also "Live Chat" with a customer sales representative by clicking on the "Chat Now" widget at the bottom of this page.
Are you a landlord or commercial property manager?
Service
Our experienced Technicians are equipped with all the necessary tools and know-how to eliminate any pest problem found in your home. After fully understanding the extent of your pest issue, our service plan can be customized specifically for you.
Indoor Treatment:
After a thorough inspection, our Technician will apply the proper treatment to any and all issue areas, including nesting, feeding and travel sites. Depending on your situation, different products or treatment methods may be utilized.
In warmer weather, an exterior treatment will also be applied to eliminate any possibility of reinfestation.
Outdoor Treatment:
An exterior perimeter treatment will act as a barrier against spiders regaining access to your home. During this application, Spot treatments may be applied to areas showing heavy activity or areas likely to be used for access or harborage. This will keep any spider out of your home and off of it as well!
Guarantee
All treatments come with the Town and Country Guarantee!