What Are The Differences Between German And American Cockroaches?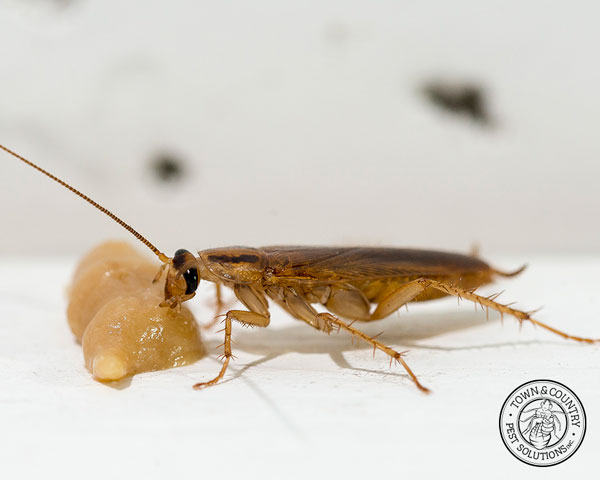 German and American cockroaches are the two most common roach species in home infestation. But just how different are these two roach species? Let's find out.
Appearance
The first major distinction between the two species is the size. The American cockroach is the biggest roach species that will invade the home, at 2 inches long, while German cockroaches tend to be much smaller at just over a half an inch. In terms of coloration, the German cockroach is tan or light brown, with two darker streaks running along its body from its head to the bottom of its wings. The American cockroach has a more reddish-brown hue with faded yellow around the edges of the thorax.
Location
Both species will prefer to live in warm and moist locations, but the German cockroach will usually go for the kitchen or bathroom, while the American cockroach will usually choose to nest inside drains, crawl spaces and basements. The two species also differ when it comes to the rate at which they invade the home, with a German cockroach infestation being more likely to happen than an American cockroach one.
Problems caused by each species
While the two species can be quite different in appearance, they pose similar threats. Both insects will spend their time in sewers, garbage, drains and other unsanitary areas, where they collect pathogens and parasites which they can then spread around the home.
Their bodies will also excrete allergens that can be very dangerous, not only causing allergic reactions in people that are already allergic to cockroaches, but also lowering people's tolerance to such allergens. This means that someone who is not allergic to roaches will become allergic over time if they live in a building with heavy roach infestations.
If that wasn't bad enough, these allergens can trigger an asthma reaction, and even cause asthma in young children. This is why it's essential to get rid of a roach infestation as soon as possible.
Control
Both the American and the German cockroach will require professional intervention to be removed successfully. Roaches are very hardy insects, and if they manage to survive a pest control effort, they will simply repopulate the area and the infestation will continue. Contact us today if you have a cockroach infestation in your home, or if you have any questions about the cockroach control process.