Leading By Example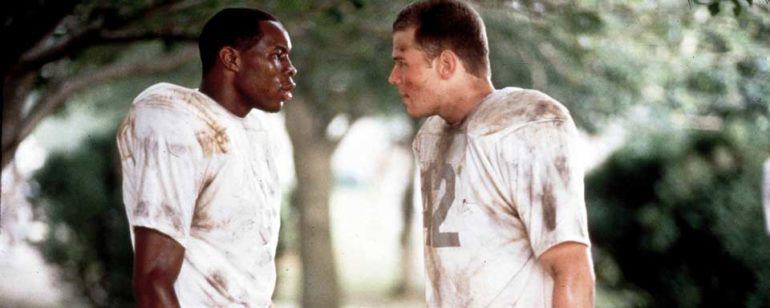 One of the most memorable and inspirational quotes I have ever taken from a movie comes from Remember the Titans when Julius and Bertier are finally "getting real" with each other. In a heated argument each character hurled insults and accusations attempting to get the other to see their own point of view. At the climax of their argument Bertier delivered what he felt was a crushing critique of Julius's character, and without missing a beat Julius responded with a gut-checking blow that forced Bertier to face reality. This one-liner ends up becoming the turning point of the movie. By now most of you probably recognize that line… "attitude reflects leadership, captain."
We all have seen this truth played out over and over again. We've seen it in everything from sports captains and coaches, business leaders, world leaders, and the greatest leader of all, Jesus Christ. Those who follow a leader reflect that leaders characteristics, whether good or bad.
We would be negligent to believe that Town & Country has not thrived for that same reason. Good leadership. Leadership that leads by example. It started with our President and Founder Matt Fabry and his love for animals and firm belief that you could properly and conscientiously manage them with care and concern for both customer and critter. Now his son Caleb, by following his father's leadership, leads in similar fashion. Caleb not only has a deep concern for our customers and the animals we treat, but with a growing company, each Town & Country employee, new and old, can no-doubt offer their own personal testament to his great leadership and care.
Jared, one of our newest employees, mentioned in a private conversation that ended up getting back to my desk, "I notice that Caleb serves the guys well. He notices what they need and the next day it's in their truck." We caught up with Manny, one of our technicians, and this is what he had to say about the boss. "I have never had a boss who has taken the time just to thank their employees for all the hard work they do like Caleb does. He is a very generous, supportive, and approachable boss."
It's not just in giving of resources but sacrificially giving of time and talent. It is not uncommon to see Caleb on the floor of his office tinkering with someone's broken work equipment. Sometimes it's not even work related. Caleb freely gives his talent whenever he can. He lends a listening ear to those who others won't listen too, and he cares about his employees beyond just their work performance.
"I notice that Caleb serves the guys well. He notices what they need and the next day it's in their truck."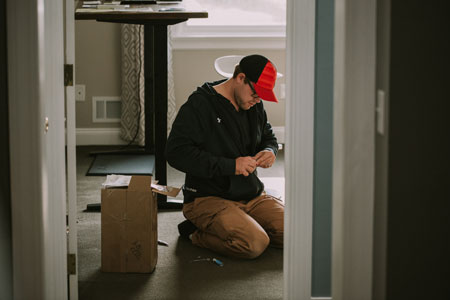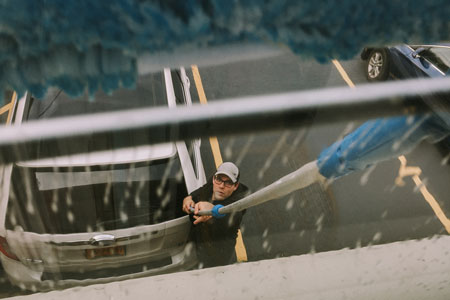 Another aspect of great leadership is being willing to get your hands dirty. In fact, the idea for publishing this article came from someone driving by the office and seeing Caleb outside washing windows. This is not common in our culture today. Typically we don't envision CEOs, heads of state, and any other form of leader doing the "dirty work," but that is exactly the way Jesus defines a great leader; "but whosoever will be great among you, shall be your minister" Mark 10:43.
Now, before you think this article is just about giving Caleb, our boss, the "pat on the back" that all of us at Town & Country know he deserves, it's also to inspire others. All of us lead in some way, whether it's leading a large corporation, a sports team, or one of the most important leadership roles–parenting, we want to inspire others to be the great leaders God has called you to be.
To conclude, Julius was 100% right. We do reflect the attitudes of our leaders. So, how are those in your care reflecting you? The Center for Servant Leadership has a simple but powerful test for evaluate yourself as a leader… "The best test, and difficult to administer, is: do those served grow as persons…"