Rochester Is One Of The Most Rat-Infested Cities In America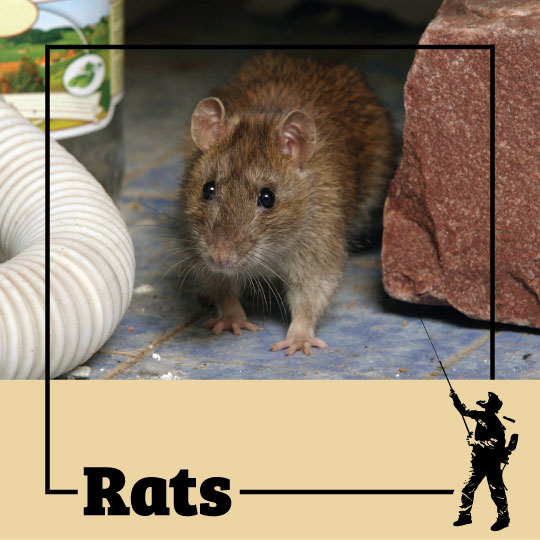 Populations of humans and rats overlap in all towns and cities in the world, but some locations see worse rat related issues than others. When it comes to rat-infested cities, most people think of New York City, and this is understandable considering the city's dense population. But the city of Rochester, New York may have a rat problem of comparable proportions. For several years residents of Rochester have been plagued by a seemingly uncontrollable presence of rats. In fact, the city of Rochester has been named the 35th most rat infested city in the United States. Considering that Rochester is the 110th most populous city in the US, the city's ranking illustrates the seriousness of the rat presence in Rochester. In the past, the Monroe County Health Department assisted residents of Rochester with their effort to control the growing rat population by setting numerous traps around the city. Despite these efforts, the rat population continues to make the lives of Rochester residents miserable. However, a controversial new rat control method may show better results than all other methods that are currently available, but the method is not legal in all jurisdictions.
During 2016, several big cities with significant rat populations enacted a rat control program that made use of dry ice. These cities include Chicago, New York and Boston. Last year, the state of New Hampshire legalized the use of dry ice as a rat control method. This method involves placing dry ice pellets within rat burrows in order to displace oxygen, thereby killing the rodents by means of suffocation. This method has been reported as effective by the media, but after this method was used with success in several cities, the EPA put a stop to its use, as the method was not officially registered as a rat control strategy with the agency. Luckily, the dry ice method was finally registered with the EPA last year, but each state must legally pass legislation allowing for its use. So far, Maine, Massachusetts and New Hampshire have passed laws allowing for dry ice as a rat control method. But the state of New York has yet to make this pest control method legal in the state.