Real-Life Horrors Of A Groundhog Invasion In Upstate New York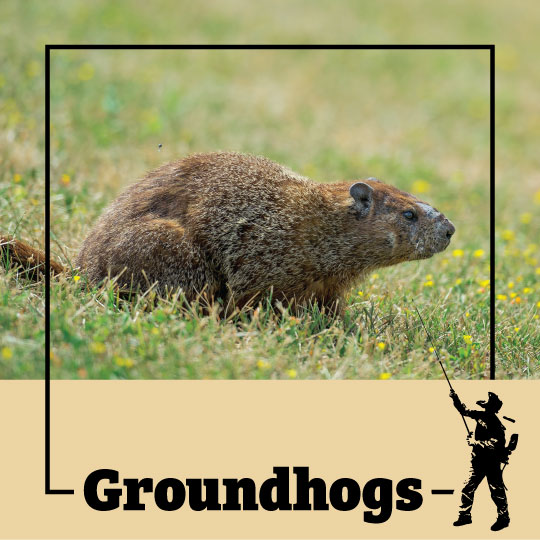 Groundhogs, also known as woodchucks, are the largest-bodied members of the squirrel family in upstate New York. An adult groundhog weighs around ten pounds on average, and they are easily recognizable for their chunky bodies and stubby legs. The nesting and feeding habits of groundhogs make them a costly and damaging nuisance pest in suburban and urban areas. It is not uncommon for residents of upstate New York to find groundhog burrows on their property, particularly near decks and patios. These burrows appear as mounds of soil and stone, and they are typically between 2 to 5 feet in depth, and an astounding 60 feet in length. In addition to excavating massive amounts of lawn soil in residential areas, groundhogs also feed on a variety of plants that are often cultivated by gardeners. The problematic mammalian critters will also not hesitate to devour just about any type of vegetable present in a residential garden. Although groundhogs are beloved for their annual climate forecasts, residents of one Long Island neighborhood now consider the animals to be highly destructive pests that are nearly impossible eradicate from the properties where they settle.
Due to a large-scale groundhog invasion, the summer of 2016 was a living nightmare for residents of a Syosset neighborhood. One of the residents, Joanna Cook, witnessed numerous groundhogs brazenly destroy much of her lawn and her entire vegetable garden during the daylight hours. Toward the end of the summer season, large amounts of groundhogs congregated on her lawn in order to excavate soil around her patio. These groundhogs were digging burrows in preparation for their winter hibernation period, as groundhogs are known for securing a hibernation spot long before the winter season arrives. Cook made several attempts to trap the animals, as she worried about the safety of her grandchildren who regularly played on the patio where the animals were nesting. Eventually, Cook decided to have the animals removed professionally, which is often necessary, but some experts claim that loud music and bright lights can repel groundhogs from people's property.
Have you ever spotted a groundhog on or near your property?