The Best Solution for Your Rodent Problem: Town & Country Pest Solutions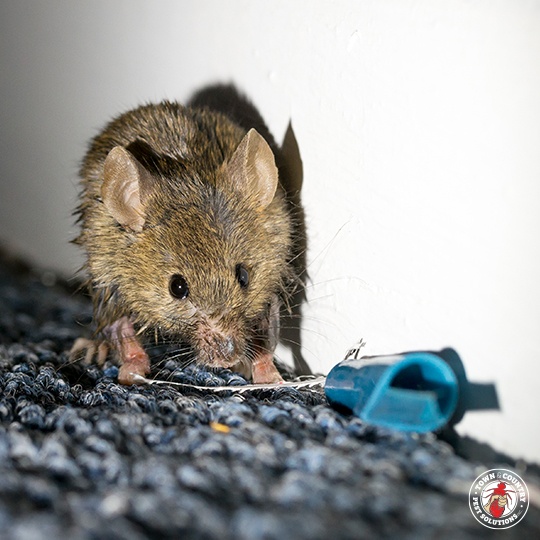 At some point, most homeowners have had to deal with a rodent infestation. Rats and mice can be incredibly difficult to eradicate on your own. That's why it's important to partner with a reliable pest control company like Town and Country Pest Solutions. Here's why we are the best choice for getting rid of your rat and mouse problem.
Our Professional Staff
Town and Country Pest Solutions is staffed by highly-trained professionals who know how to find the root cause of any rodent infestation. After an initial inspection, we will formulate an individualized plan designed to quickly eliminate your pest problem while keeping your family safe. Our staff is knowledgeable and experienced in all types of pest control techniques, so you can rest assured that our team will be able to handle whatever issue you might have.
Our Proven Results
We stand behind every job we do, and our clients have seen results time after time. We use the latest technology as well as proven traditional methods to ensure that all rodents are eliminated from your home or business in the quickest and most efficient way possible. And, if at any point you notice a reoccurrence of your rodent problem, simply give us a call and one of our technicians will return at no additional cost.
Safe Products & Techniques
At Town and Country Pest Solutions, safety is always our top priority. We only use safe products that are approved by the EPA, so you can rest assured that your family won't be exposed to any dangerous chemicals or toxins when we come out to treat your property. In addition, we use humane animal capture techniques whenever possible so that stray animals can be safely relocated without being harmed in any way.
We understand how stressful dealing with a rodent infestation can be for homeowners, which is why we go above and beyond to make sure each job is done right the first time around! If you're looking for an experienced pest control company that takes pride in their work, contact Town And Country Pest Solutions today! Our friendly staff is here to answer any questions you may have about our services, so don't hesitate—give us a call now!