Half The Ticks In Upstate New York Yards Are Likely Carrying Lyme Disease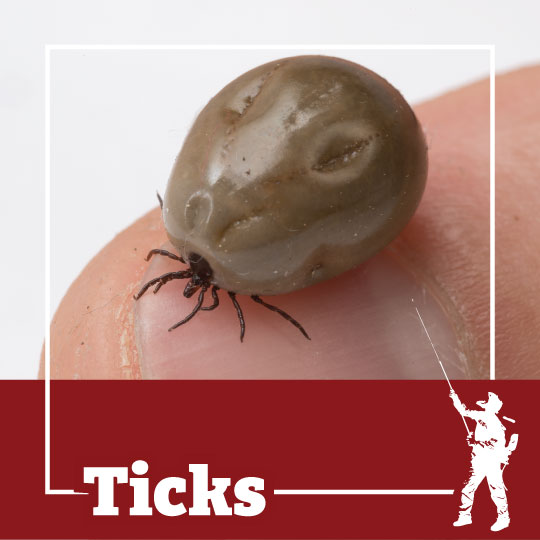 It is well known to just about everyone in the United States that the northeast is the most tick-abundant region in the country, but even upstate New York residents may not realize just how serious the tick problem is within residential areas of the state. At the moment, New York is home to the second highest amount of residents who have contracted tick-borne diseases, and most of these tick-borne diseases are lyme. Nearly 70,000 residents of New York state have been diagnosed with tick-borne disease, and there are likely many more cases that have not yet been documented. New York follows only Pennsylvania in the amount of tick-borne disease cases documented, but this could change, as entomologists and other experts claim that upstate New York residents are at a greater risk of sustaining tick bites than ever before.
Ticks do not usually maintain large numbers within residential yards, but one entomology professor at SUNY College of Environmental Science and Forestry, Brian Leydet, has noted that ticks have been invading the sunny side of his yard, which is odd considering that ticks avoid dwelling in the sunniest grassy areas. Since Brian had never had a tick problem within his yard, he allows his young son to run around and play on the property, that is, until Bryan noticed a tick on his ankle. Bryan has noted that the ticks in his lawn outnumber ticks in their natural habitat. According to Bryan, the late season snowfall in upstate New York caused the tick population to boom, and now normal tick habitats in shaded areas are too crowded with eggs and developing nymphs, so tick adults are moving into residential yards. Within 20 minutes, Bryan collected 14 ticks from his lawn, half of which were infected with lyme, and this is likely the case in other upstate New York neighborhood yards. Around 8,000 lyme disease cases occur in New York each year, and Bryan believes this number will increase dramatically, so it is important for parents to apply DEET to their children when they are outdoors, and to check them closely for ticks before they come inside.
Do you think that more ticks will establish a habitat in residential yards in upstate New York?