Don't Get Spooked Out By Blood-Sucking Pests This October | Rochester Pest Control Experts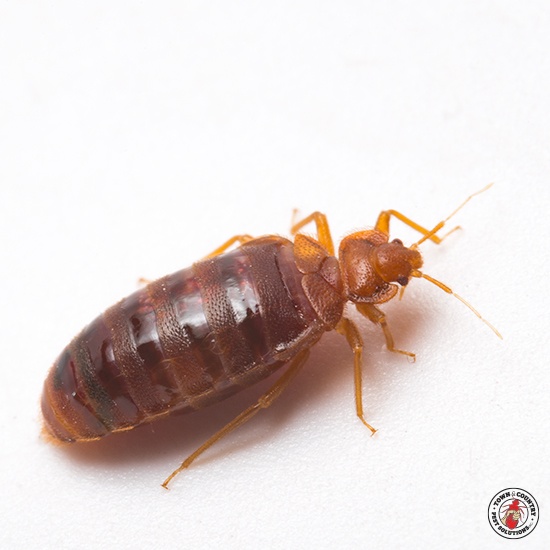 As the fall chill returns to the air and the nights grow longer, homeowners across the U.S. are preparing for the beginning of another busy holiday season. While deciding what type of candy to buy for trick-or-treaters might be top of mind for many this October Town and Country Pest Control Solutions is reminding Americans nationwide that spooky pests have something else to plan for this time of year.
Although trick-or-treating might look a little different this year, pests will remain just as active as ever. Blood-sucking pests like mosquitoes, ticks and bed bugs will continue to be a problem throughout most of the country come Halloween, and while bed bugs do not transmit diseases like mosquitoes and ticks do, they're just as troublesome if found in the home and incredibly hard to get rid of. Whether you plan on being snuggled up indoors watching a horror film or helping the little ones get into their costumes for some socially distant trick-or-treating, it's important to stay vigilant in your pest proofing efforts to help keep your family protected.
Avoid any unwanted house visits with these pest prevention tips recommended by Town and Country Pest Solutions:
Double-check your trick-or-treater's costume for ticks before they come indoors
If you're planning on riding on a hayride or taking an adventure through a corn maze, wear long sleeves and pants to avoid exposure to ticks and mosquitoes
Properly apply an EPA-registered insect repellent containing at least 20 percent DEET to deter mosquitoes and other pests
If you're traveling this Halloween, thoroughly inspect the bed, dresser and couch in your hotel room for bed bugs
Screen windows, doors and chimneys to prevent pests from coming indoors
Inspect any fall décor for pests before bringing anything indoors
If an infestation is suspected, contact a licensed pest control professional to help accurately assess and treat the situation
For more information about pests or to contact a licensed pest control professional, please visit www.townandcountrysolutions.com