A Leading Insect Expert Launches His New Line Of Ant-Inspired Pillows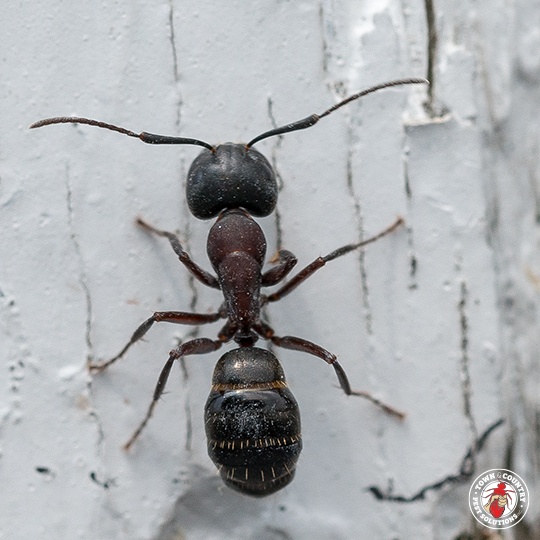 It is not uncommon to find leopard-spotted pillowcases and bed spreads within the dorm rooms of young college-aged males. Although leopard-spotted bedding items are widely regarded as tacky these days, other animal-themed bedding items, such as zebra-striped blankets and pillows, remain highly profitable. While animal-themed bedding items make for popular gifts around the holidays, nobody wants to own a set of pillows that are designed to mimic the bodily designs that exist on ants, right? After all, do ants even have a discernible design on their exoskeletons? Aren't ants usually just one color? Well, according to Clint Penick, an assistant research professor in the Biomimicry Center at Arizona State University, ants do possess a complicated pattern of shapes and lines on their bodies, and selling pillows that are designed to mimic these patterns could be profitable in addition to being educational. Penick recently started an online business where he sells pillows that mimic an ant's natural bodily designs with the ultimate hope of raising awareness about the ecological importance of insects, especially ants.
Penick was first struck with the idea to create pillows that mimic ant patterns during a public health class that he had been instructing. During the class, Penick and his students examined microscopic pictures of the different bodily patterns that exist on different ant species while discussing how these bodily patterns can make self-grooming more difficult for ants. Before Penick brought his research to Arizona State University he teamed up with two other scientists, Adrian Smith and Rob Dunn, in order to explore the idea of reproducing ant patterns on pillows. Eventually, the trio recruited the well known fabric designer Meredith West in order to have her translate a database of ant designs into prints. Now the group of four are selling pillows that feature different ant patterns on their online store called Threadless Artist Shops. Penick is hoping that the pillows will remind consumers about the essential role that ants and other insects play in maintaining the balance of the ecosystem. The profits made from the online shop will be used to support research at the Arizona State University.
Would you be interested in collecting pillows that feature the bodily designs of different ant species?